Bathroom accessories are more than just a practical necessity and can make a real style impact if used correctly. Why spend thousands of pounds upgrading a bathroom, particularly one in a traditional style, and then spoil the effect with plastic accessories and cheap looking additions.
If you haven't splashed out on a new bathroom, you'd be amazed how a deep clean and some attractive accessories can spruce up a tired looking suite. Old Fashioned Bathrooms have some of the best ranges of old style accessories available – from companies like Elite, Burlington, Edwards & Company and Sbordoni Italian Accessories. Here are some of our top recommendations for accessories to spruce up your bathroom before Christmas.
Bathroom lights
Good lights can brighten up any bathroom so don't settle for a light bulb in the middle of the room when you can have ornate wall hung lights that are attractive focal points. We have some classy looking pieces, many of which echo an art deco style. They are all British Standard approved and have easy fixings perfect for most wall types. See our selection here – www.oldfashionedbathrooms.co.uk/products/lights/
Mirrors
Bathroom mirrors can also brighten up a room and make a strong style statement – we have oval, square and arched wall mirrors as well as some extending and magnifying versions here. There's also a magnificent hand-made Gothic mirror as part of the Foresters range of wooden bathrooms items, made in Suffolk. Warning… its grandeur and scale is not suitable for all bathrooms!
www.oldfashionedbathrooms.co.uk/product/foresters-gothic-mirror/
Towel Warmers, Rails and Hooks
It is difficult to get too excited by towel or robe hooks although there is particularly elegant version in the Elite range which is available in Chrome, Antique Gold and Polished Nickel – www.oldfashionedbathrooms.co.uk/products/elite-accessories
If you have a generous budget and are after a real talking point then the Sbordoni Flora Freestanding Towel Rail might be of interest and also the wall mounted single towel rail holder – See Sbordoni accessories here
Old Fashioned Bathrooms sell a large range of British made towel warmers made from brass and available in Chrome, Polished Nickel or Antique Gold finishes. These typically have 31.8mm tube and can be for central heating, electric only or dual fuel and have 5 year guarantees. There is also a Burlington radiator range as well as imported towel warmers – see the full range here:
www.oldfashionedbathrooms.co.uk/traditional-radiators-and-towel-rails/
Toilet Seats & Toilet Accessories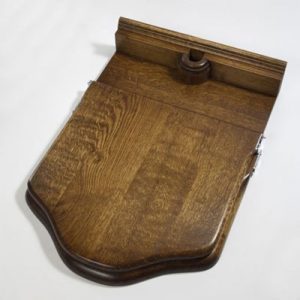 We have a superb range of Roper Rhodes toilet seats in a variety of different wood finishes, including the very popular Traditional Oval Toilet Seat in Limed Oak. If you are after something unique then you might be interested in taking a peek at our medium/large 'throne seats'. There's also a classic Bristol Throne Toilet Seat – hand made in Britain from solid oak, with chrome or brass hinges.
www.oldfashionedbathrooms.co.uk/foresters-british-made-toilet-seats/
The most essential item that needs to be within easy reach of your loo is of course the a toilet roll holder – there is a delightful selection in our bathroom accessories section plus a range of the equally important toilet brush and holders!
www.oldfashionedbathrooms.co.uk/bathroom-accessories/
Wash Basin Accessories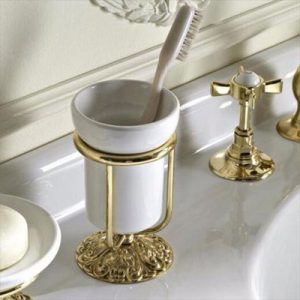 If you want to enhance the look of any basin, you can't go wrong with items in the Sbordoni range. Wholly manufactured in Italy by highly skilled craftsmen, items are made in solid brass cast in the time honoured way and protected by finishes of chrome, nickel or antique gold. These exclusive accessories are made to unique Sbordoni Italian bathroom design – these are must-see items! Sbordoni accessories
Shower Accessories
Often overlooked, shower accessories can add a chic touch to a bathroom, particularly valve handles, shower cradles, slide rails and of course soap dishes. Typically soap dishes should be a 'basket' style allowing water to drain through them and therefore being hygienic as it prevents any build up residue that soap or bottles may leave. See our range of Burlington Shower Accessories here – www.oldfashionedbathrooms.co.uk/products/burlington-shower-accessories/
Special offers
Just in time for Christmas, we have a number of accessories on special offer. If your bathrooms needs a pre-Christmas spruce up, it may be worth a quick glance in our sale section.
If you require any more information on our bathroom or cloakroom accessories please do not hesitate to call Old Fashioned Bathrooms on 01449 711782 or visit our showroom in Mickfield, Suffolk, IP14 5LS.