When creating a traditional bathroom, it's often the little touches that can really bring the room together. The choice of the right accessories is essential to ensure that your bathroom gets the most out of both its space and character. Accessories in traditional bathrooms are brilliant in the sense they often give the vintage look, whilst maintaining all important modern practicality.
Here, we count down seven of our favourite Traditional Bathroom Accessories.
7) Ceramic Light Pull
Light switches never seem to look right in a traditional bathrooms setting.  If you are looking to create an authentic feel for your bathroom then a light pull is definitely something to consider. There are a fair few different types of traditional light pulls on the market, but you can never go wrong with a classic ceramic one.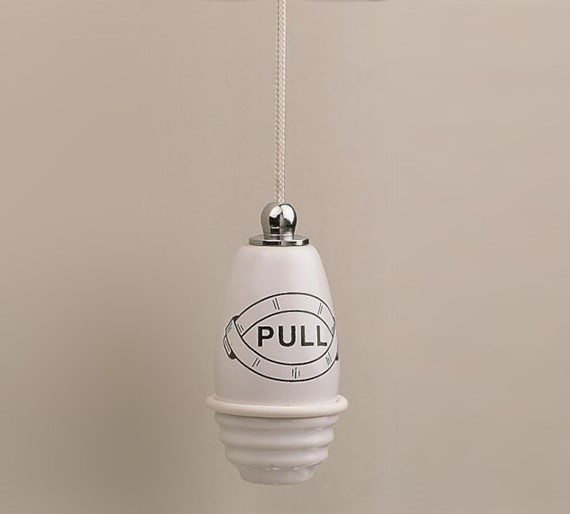 6) Towel Ring or Rail
Towel rings and towel rails are a practical requirement for most bathrooms, modern and traditional. Towel Rings also look great and can integrate into your bathrooms traditional look seamlessly. When looking for towel rings and rails for your bathroom make sure to pick a finish that fits in with your bathrooms period style, chrome, gold, and nickel are all good options.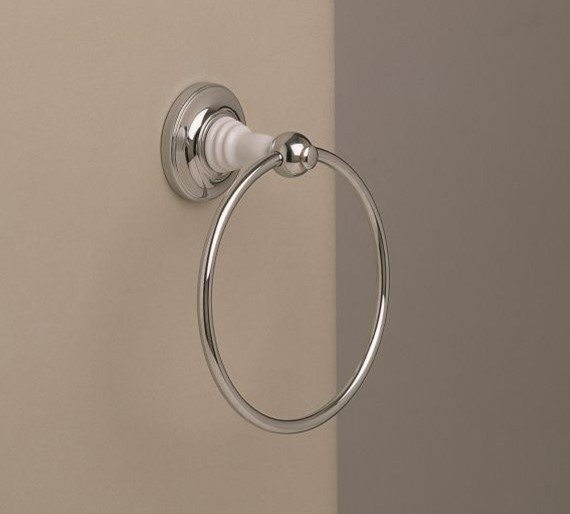 5) Shower Tidy
Many people who fit a traditional bathroom into their home now include a shower. Although it may not necessarily fit in with the traditional style, the practicality of a shower can never be overlooked. It is however possible to give your shower a traditional look which can make it blend in with the rest of the bathroom, an example of this is the shower tidy. A shower tidy is a practical way to store shower products whilst still maintaining a traditional look in your bathroom.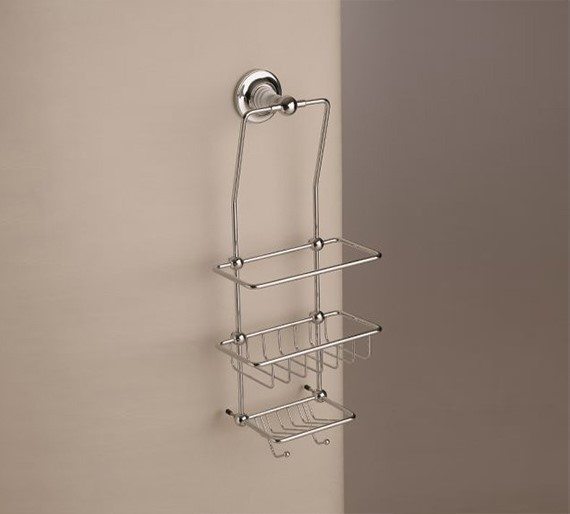 4) Toilet Brush Holder
A toilet brush is a necessity in any bathroom, and finding one that fits a traditional bathroom style isn't as hard as you may think. There are a fair amount of both ceramic and metal finish toilet holders available that will fit in with your bathroom style.  Our personal favourite would be ceramic however, as it seems to compliment other traditional accessories around the bathroom better than a standard metal finish.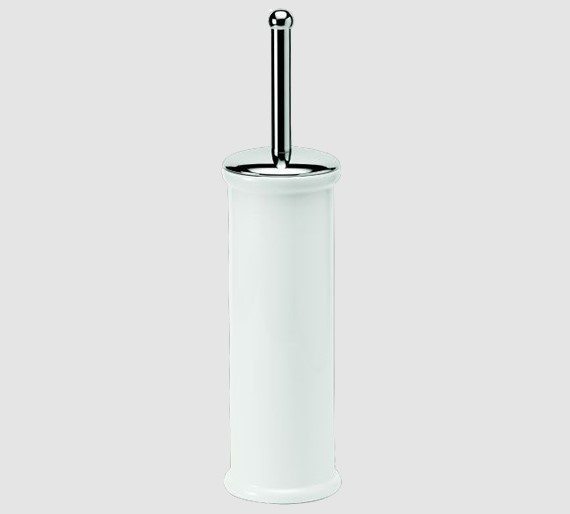 3) Toilet Roll Holder
Toilet roll holders come in all types of finishes and styles, even traditional ones. There is a lot of choice when picking a toilet roll holder, do you want free standing or a wall mounted one? Do you want a total metal finish or a metal and wood mix? Just for the period feel we love the metal and timber mix of dog bone style toilet roll holders.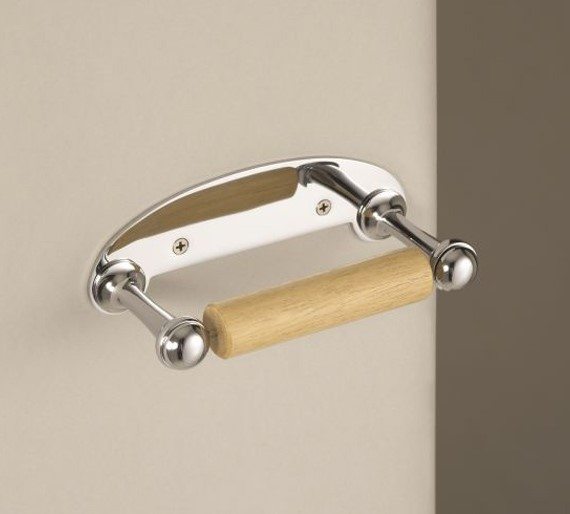 2) Lights
Lights are a great way to give your bathroom that extra pinch of traditional luxury. There are lots of lights that are periodically designed, and that can fit in perfectly with the traditional look of any bathroom. Ornate and beautiful traditional lights can be the extra accessory that tops your bathroom off.
1) Mirrors
A mirror is an essential piece of a bathroom and period styled pieces are stunning, ornate and sophisticated, they can easily become one of the main pieces of any bathroom.  With some luxurious wooden and metallic frames period mirrors are a beautiful addition to any traditional bathroom.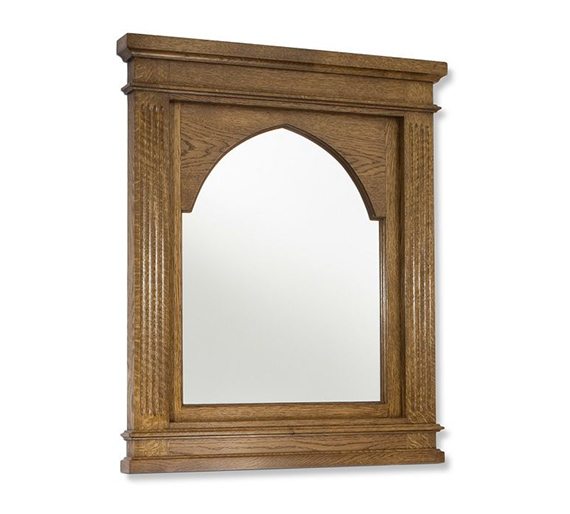 Overall the accessories you choose for your traditional bathroom will ultimately depend on the period and style of Bathroom you choose, but bear in mind it really is the little things that make a big difference. To create your perfect period bathroom be sure to look for spaces where accessories will fit and overall tie your bathroom together.