Bateau Baths
Read about bateau baths and explore our online bath range
What is a Bateau Bath?
Today, bateau bathtubs are regarded as a place for a luxury soak, capable of holding enough water for a relaxing bath whilst still being a superb piece of freestanding bathroom furniture. Bateau baths are both luxurious to experience & pleasing to the eye and of course, are available in a wide variety of bathtub styles including double ended.
The defining feature of this iconic tub is that it feels as though you're bringing a splash of centuries-old luxury into your modern home.
The beauty of the bateau bath is that it can be suited to both contemporary and traditional bathroom styles. However, freestanding baths are generally best in larger bathrooms that have the space around them required for external plumbing.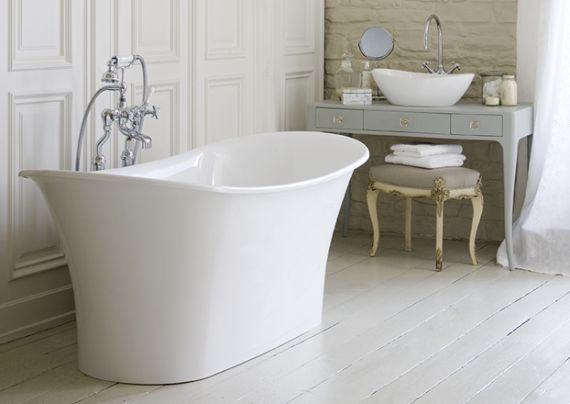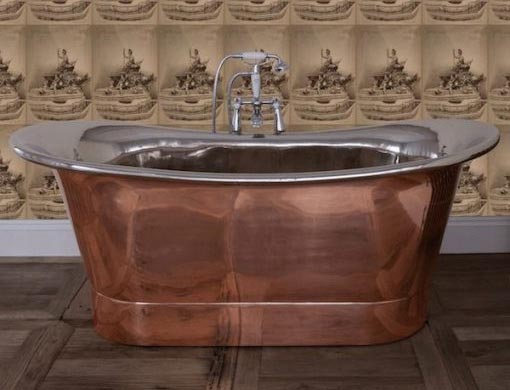 History of Bateau Bathtubs
Bateau baths are credited to a French designer and manufacturer, Joseph Delafon, in the mid-19th century, and were essentially a statement of status as lower classes didn't have access to domestic bathrooms in the sense that we understand them today.
The name comes from the French word for "boat" and was born from the distinctive roll top of the tub, which is said to look like the bow of a ship. The symmetry of this type of tub also invokes the overall shape of a boat and is sure to take centre stage in any bathroom design.
For many, a tin bath in front of the fire was the best they could hope for, making bateau baths the preserve of the higher classes.
Shop Bateau Baths
Bateau baths are a favourite of ours at Old Fashioned Bathrooms, and they're popular with our customers too. Our range offers something for every household, all coming with the guarantees and delivery promises our customers demand and deserve!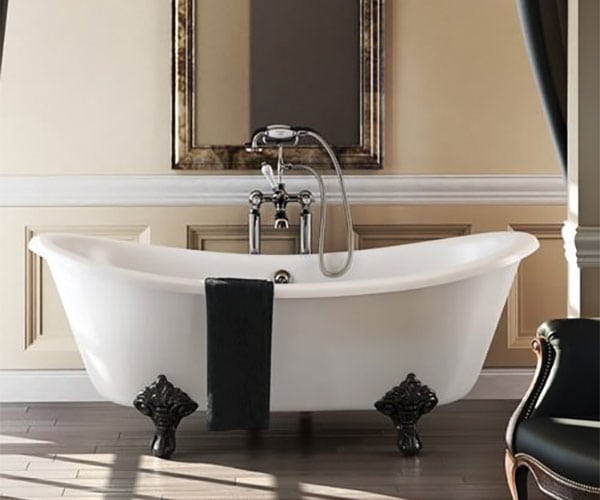 This 70-litre capacity, double ended 
Burlington Bateau
is raised from the ground by four feet that can be finished in 9 different styles.
These legs enhance the "boat" appearance of the bathtub, whilst also allowing for easy cleaning and access.
The exterior can be completed using acrylic-based primers and paints from two manufacturers, and there are hundreds of colour options to choose from.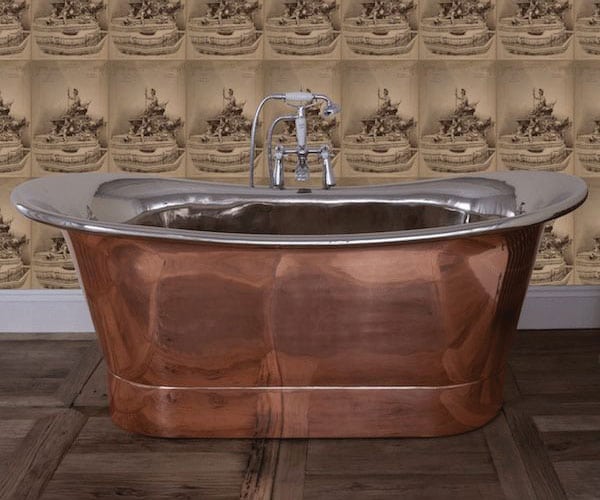 This
copper and nickel bath
is hardwearing and is available with a waxed or unwaxed exterior, depending on your preferences. 16 gauge copper sheets are hand beaten to deliver this bathtub.
In bathrooms where a deeper colour scheme is in use, this tub would fit in nicely, especially thanks to its sparkling interior that reflects light beautifully.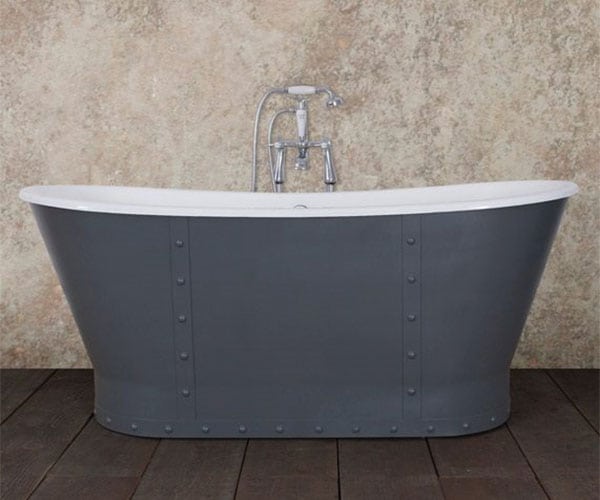 With an interior of white enamel, the
cast iron Sudbury tub
can be painted externally in hundreds of colours to perfectly match your décor and style requirements.
This is a traditional style of bathtub that is ideal as the centrepiece of a period bathroom. It weighs 147kg, making it a heavy bathtub to move in, so bear that in mind if you're considering this bath.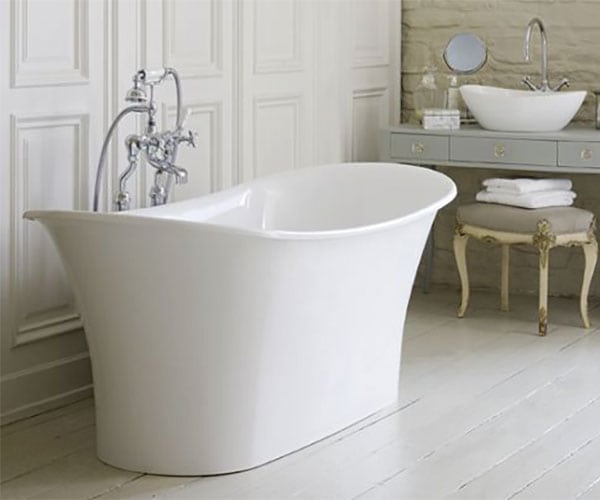 The 301 litre, 88kg
Toulouse bateau
is a stunning bathtub made from natural limestone mixed with resin and, as a stone tub, it is incredibly durable and resistant to the rigours of everyday life.
Contemporary bathrooms are the ideal location for this bathtub with its clean lines, although it works brilliantly in traditional bathrooms as a centrepiece.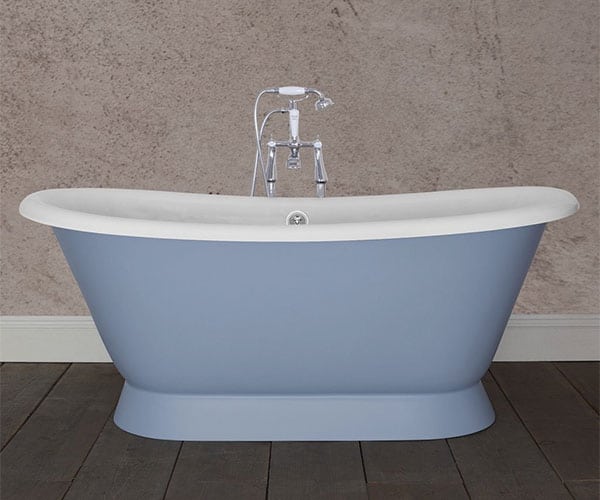 The
Montreal style
of bateau bath has options for tap holes within the bath. This increases your plumbing options, which may be a pivotal consideration for you and your home. 400 colours are available to create a bath that is entirely in keeping with the style of your bathroom
At 147kg, the Montreal is a heavy piece of bathroom furniture, so remember that when you're looking at your options.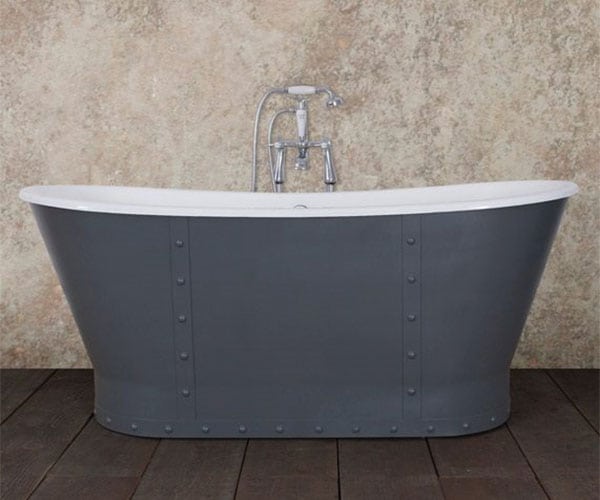 Hand beaten from 16 gauge copper sheets, this
handmade bateau tub
comes with nickel alloys on both the interior and exterior.
If you want the copper base of the bateau bath with a lighter exterior that glistens and is more appropriate in a lighter bathroom environment, this nickel-plated bathtub is a great option.
Did you know?
Old Fashioned Bathrooms also have an extensive range of gorgeous freestanding bathtubs available online!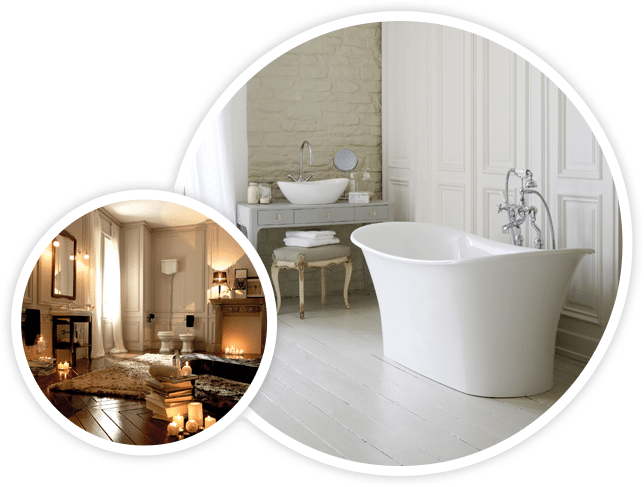 Our Promise to You
All Old Fashioned Bathrooms bateau baths come with their own guarantees, which you can find on the individual product pages.
For many items, we offer delivery within 2 weeks, along with a price match guarantee that applies to any comparable product at a genuine price. We've got an FAQ page that will hopefully answer any of your questions, but, if not, don't hesitate to get in touch.
Drop into our showroom or give us a call for more information and you'll be relaxing in your new bateau bathtub in no time!