Boundaries are no longer when it comes to home decor, furniture and accessories, with many individuals choosing to mix and match with the numerous styles available. Households today don't simply go for a single, uniform look such as modern, traditional, art deco or shabby chic. In fact it has become the norm to find some form of interior experimentation within most homes whether via family heirlooms, a 'fixer upper' piece of furniture, or an attempt at creating the perfect look using mismatched pieces and accessories. No matter the available budget, a unique look can be achieved across the home and today we are going to look at how to obtain great style in the bathroom.
Let's start by investigating the bathroom accessories of years gone by as well as those of today that will fit within a traditional style bathroom.
One of the most important features within any room falls to lighting and its positioning. Get the right style and shade for not only an ambient mood but a unique look. For a truly traditional outcome, the Burlington range is stunning providing an element of class to every bathroom. A well-placed wall light either side of the bathroom mirror completes a look perfectly. And speaking about bathroom mirrors – this is where you can mix it up a bit! Hitting the modern with something a little bit different can come in the form of a bathroom cabinet containing hidden speakers. The fact they are hidden means they won't have a negative impact on the traditional style portrayed yet still perform the duty they are purchased for! These ultra-modern wireless speakers are not only water resistant they are calibrated in such a manner to offset sound reflective materials within the bathroom. Lighting plus your bathroom cabinet and hidden speakers equals the modern plus traditional entities that work well together.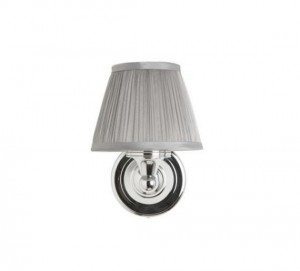 Moving on to the shower. Again, with focus on the traditional bathroom suite, there is no reason why you can't move this into the 21st century and investigate 'total shower control'! Imagine having the capability to customise your water stream and not just between slow, medium and fast flow but from spray to cascade! On top of that, switch between temperature levels accordingly in order to increase circulation. At this point your shower is not only stylish, it has added health benefits too. But let's take it one step further… using a smartphone with bluetooth capability, how would you like to be able to choose music and even pre-program shower settings for up to four people? Perfection within a Victorian or Edwardian style shower setting. Whilst the interface for this option is modern, it's neat and tidy fitting within the wall tiles.
Bathroom accessories can be as cost effective or as expensive as your budget will allow. We've covered bathroom mirrors and lighting alongside a great modern shower option. We are now going to ask you to imagine it's winter (we understand we've not yet really hit summer, but think about the depths of winter when it's so cold just the very idea of having to get out from the bath or the shower makes you feel cold)! It's around 7am. The morning is dark. The wind is howling and the sound of raindrops hitting the window isn't proving encouraging with regards to the day ahead. We would like to present to you two options for keeping warm and these choices are ideal when underfloor heating is not achievable. Our traditional option is a British Made Towel Warmer and let's face it, what could be better than reaching for a giant fluffy warm towel on completion of ablutions? It makes the run from bathroom to bedroom a little easier to bear. Option number two is slightly more modern yet would still fit within the older style of bathroom. A towel spa. Yes, you heard us right. This towel warmer will fit neatly into any corner, warming your towels whilst your bathe. Perfect.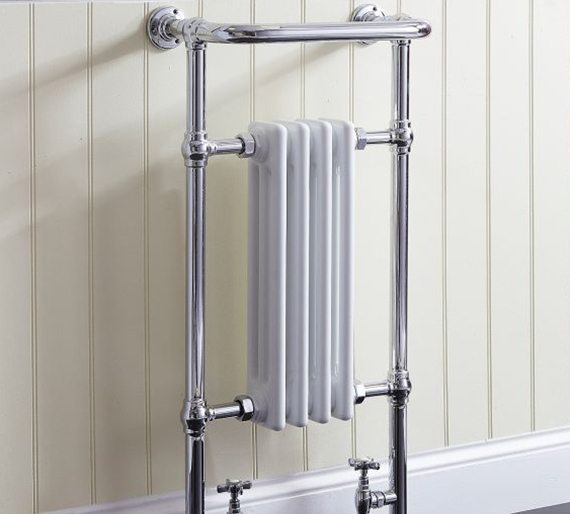 At Old Fashioned Bathrooms we are specialists in traditional bathroom suites and accessories. We understand that people are often looking to create a unique look by using a mixture of pieces from different eras and with this in mind we are always on hand to offers tips and advice. For more information, make sure you like us on Facebook, follow us on Twitter and check out some of the great images found across Pinterest.