Roll Top Baths are famous throughout the world. If asked to imagine a traditional bathroom it is most likely that the first item someone thinks of would be the roll top bath, but why?
Roll Top Baths have been around since the 1800's, but the act of bathing in a bath has existed for long before they first appeared. Baths of years gone by were often used for spiritual, ceremonial, and religious purposes alongside bathing. There are ancient Indian plumbing systems which have been found dating back 3000 BC, and there is also the well known Roman baths which could be found all around the empire, some of which date back to 500 BC.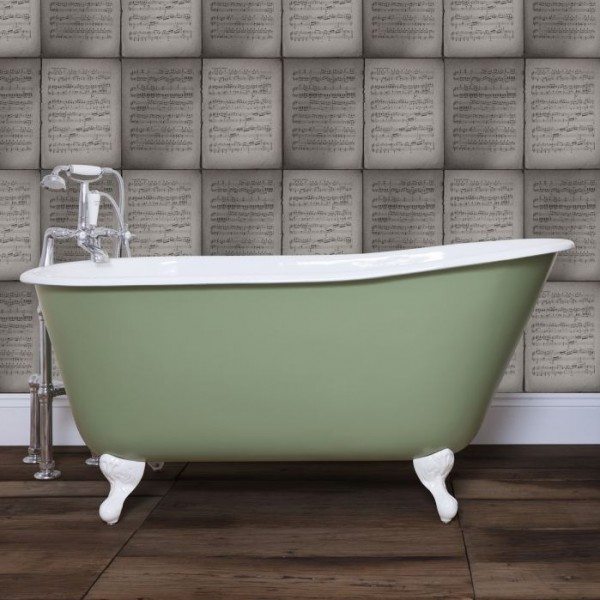 After the Roman Empire fell bathing lost its popularity, and the act wasn't re popularised in Europe until 13th century. Despite this it wasn't until the 1800's that the fashionable aspect of bathing became desirable, thus we have the introduction of the cast iron bath.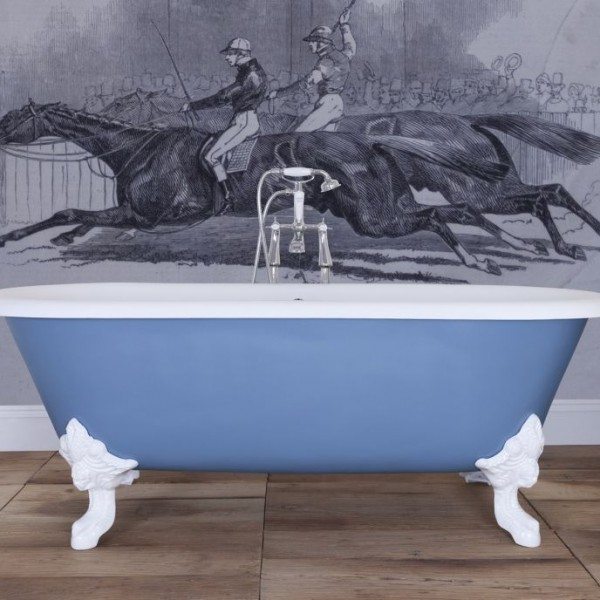 The 19th century was when baths became more about hygiene, and this was when permanent bathtubs were started being installed into homes, but these baths had to be emptied by hand due to the lack of plumbing. When the First World War ended however, plumbing and bathtub production really took off as running water was finally possible in homes.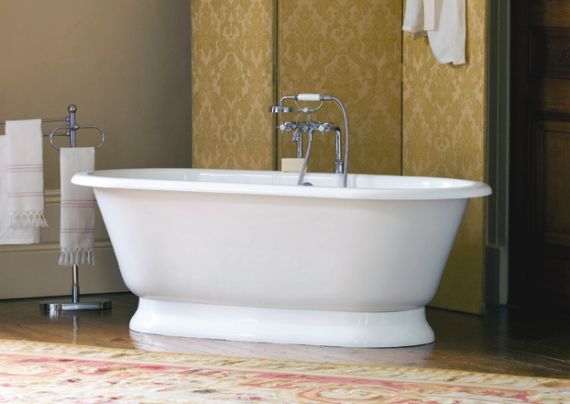 When baths began being produced, the rich were the first to have them, and having a cast iron bath in your home soon became a symbol of wealth and status. The baths then, as many are today, were elevated and placed into the centre of the room. As time went on baths became more affordable due to cheaper manufacturing materials, used instead of cast iron and copper, this is how the bathroom as we now know it began to take shape. Although at the time of production roll top baths were classed as a very modern, they now represent the traditional style that many home-owners try to recreate.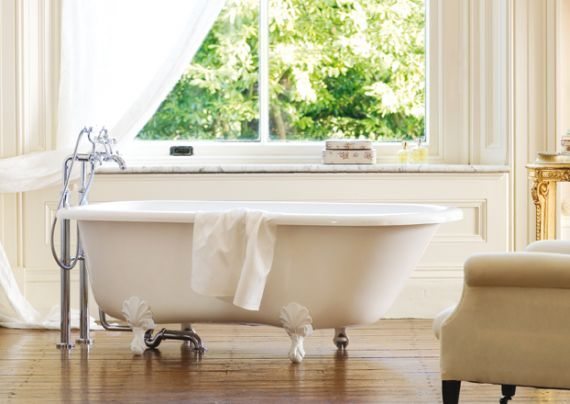 Here at Old Fashioned Bathrooms, we stock and supply a wide range of Traditional, Roll Top Baths. We place huge importance on the design & comfort of all baths we produce and many of our baths are based on classic designs which date back centuries.
To view our full range of Cast Iron Traditional Baths, Victoria & Albert Volcanic Limestone Baths & our Royce Morgan Acrylic Baths, click here.