It isn't possible to write an article in November 2016 without at least one mention of Donald Trump. So to get that out of the way early, we've looked inside his £80 million jet where he has a bathroom and a luxury shower with 24 carat gold plated taps, picture below.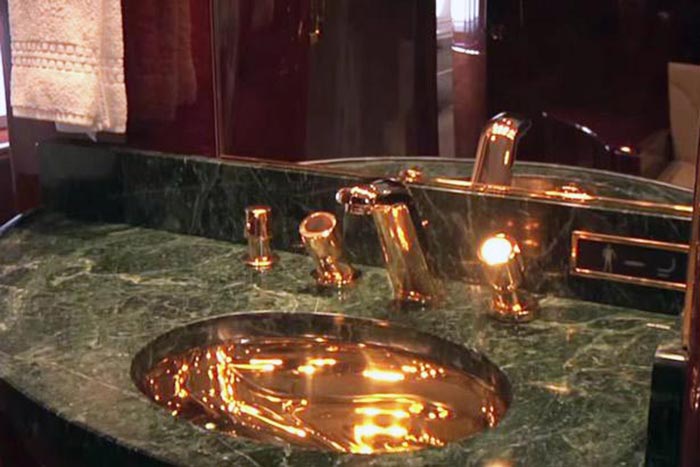 One Trump myth that we can bust is the rumour that he has a solid gold toilet in Trump Tower – he doesn't of course although he does have a large selection of gilded furnishings and of course a gold plated lift that recently featured in the infamous picture of Trump and Nigel Farage.
Superyachts and super bathrooms
A BBC documentary that went behind the scenes of the Sunseeker superyacht company revealed just how fussy (or is it detailed?) their multi-millionaire customers are when it comes to bathroom fittings. The programme revealed that the grain in some of the marble that had been used in the guest bathroom of one of the superyachts was deemed to be "too prominent". The cost of replacement a mere £100,000 but if you are paying £30 million for a yacht then you can get exactly what you want!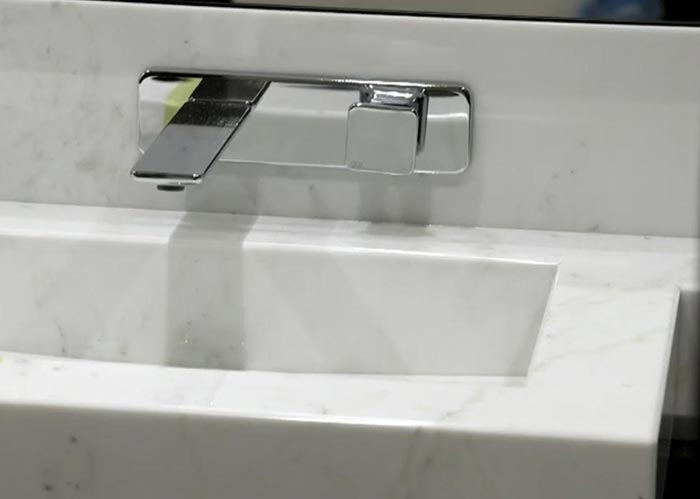 Among other interesting additions for the discerning billionaire were a jacuzzi with pop-up fountains and LED lit cup holders and a water wall in the bar area, although the latter would have been better in a bathroom had the effects of continuously running water been thought about a bit more!
Many of us will have experienced issues of damp, condensation or leaks in unloved bathrooms owned by dodgy landlords. One bathroom that certainly does not have any of these issues is located in Dubai on the famous man-made island of Palm Jumeriah. You would probably expect this in the millionaire's paradise, although you might be surprised to see that the bathroom is below sea level – technically under-water!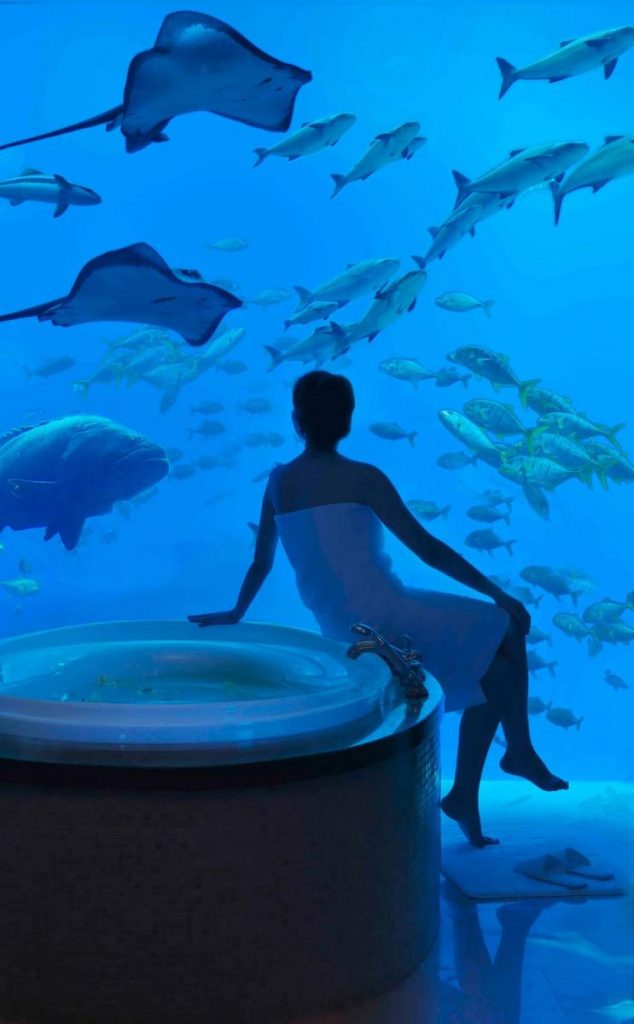 A room with a view
The average bathroom won't have much of a view – in fact most bathrooms have frosted glass to block out views. However if you have a luxury apartment in the Jade Mountain resort in St Lucia you might have a different outlook on a bathroom view. Look at this view magnificent panorama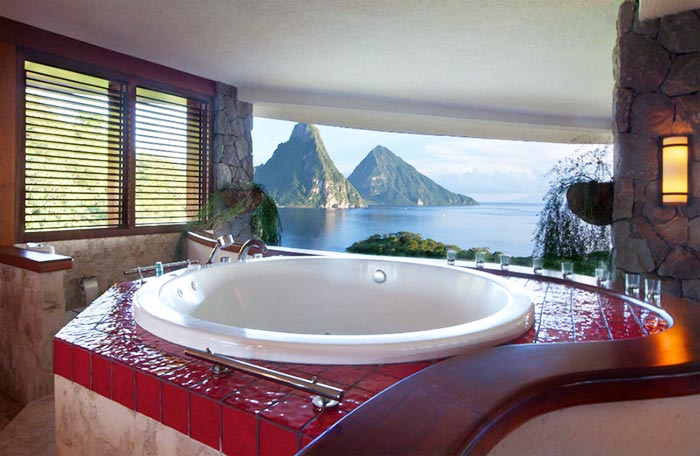 Some of the world's most expensive hotels host the most luxurious bathrooms. The penthouse suite bathroom at the Four Seasons Hotel George V in Paris features an amazing infinity-edge bath filled with jets and a colour therapy system. Again, no frosted windows or blinds to be seen anywhere! The glamorous George V penthouse will set you back a mere £15,229 – per night
Limestone Baths
The good news is that you don't need to have millions of dollars to be able to live like a king! You can lie back in the lap of luxury with Old Fashioned Bathroom's stylish Victoria and Albert bath range. They have been crafted from volcanic limestone which is incredibly strong and long lasting, (25-year guarantee!), meaning that once you buy a Victoria and Albert bath you are making a lifelong purchase and a worthwhile investment.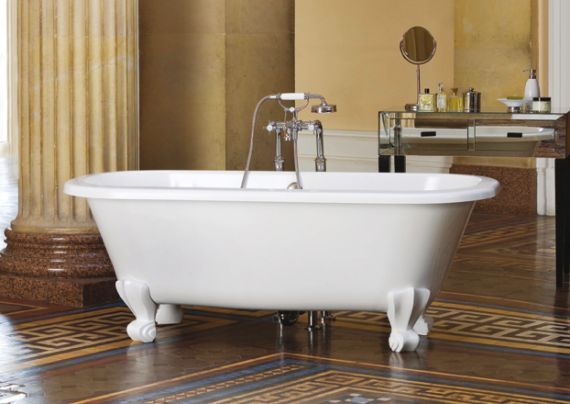 The Old Fashioned Bathroom company doesn't sell 24 carat gold taps but they do instead sell a tasteful range of traditional taps which won't cost the earth!
See more pictures on our Pinterest site