Guide to designing your perfect suite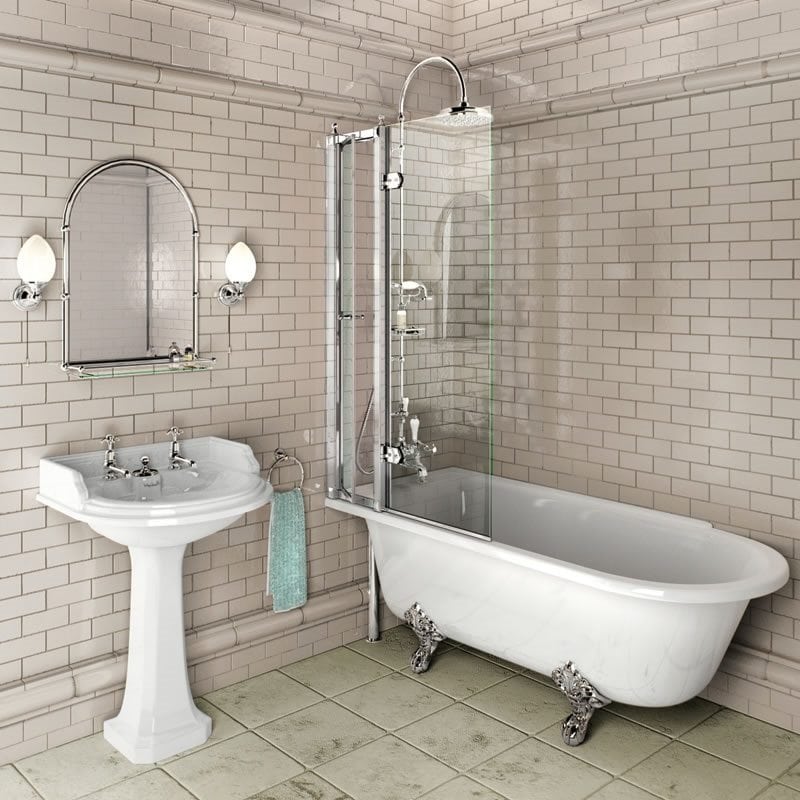 How to Create a Traditional Bathroom
Traditional bathrooms are back – if they ever went away! There's no doubt that contemporary bathrooms have received plenty of attention in recent years, but the traditional bathroom has always had its fans. They love its elegance and the way it combines old fashioned design with 21st-century functionality, making it the perfect choice for period homes.
Traditional bathrooms are inspired by the past, but they're not governed by it. Bringing the character of the traditional bathroom into your home with the classical fittings and design it brings with it will create a high-quality bathroom that's built to last and will stand the test of time.
Designing your perfect traditional bathroom needn't be stressful.
What You Need to Create a Traditional Bathroom
When you're first starting to conceptualise your new bathroom, it can be difficult to know where to start. There are so many traditional bathroom ideas floating around that you can get caught up in the bigger picture of how you want your bathroom to look, yet you might have no clear idea of how to get there – try breaking it down into these distinct categories to help: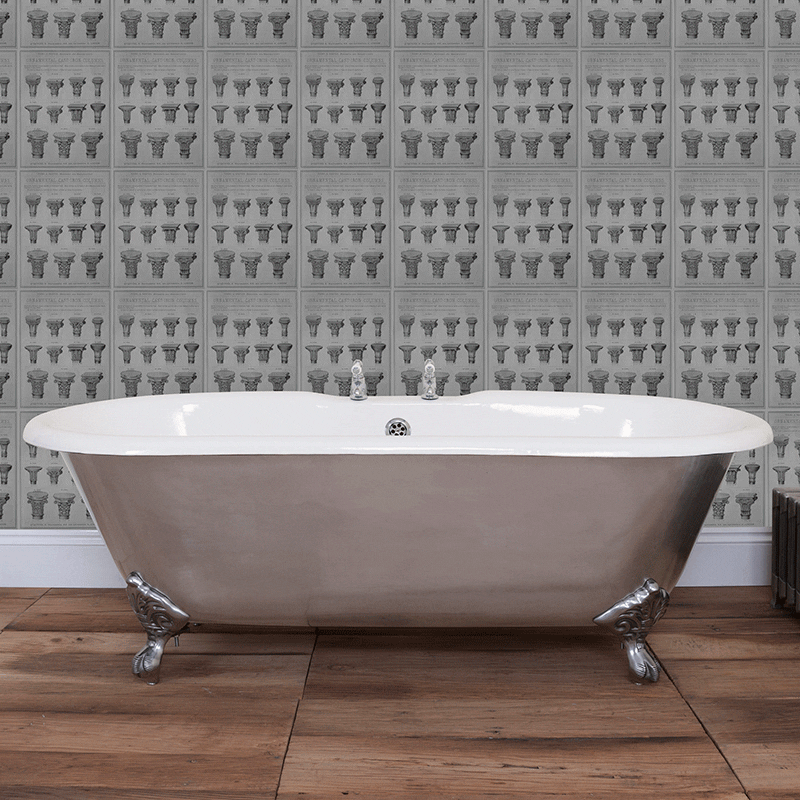 Freestanding Bathtubs
When most people think of old fashioned bathroom design, one of the first images that springs to mind is the freestanding bathtub.
From the very nature of the bath, it requires some space around it, making it more appropriate for larger bathrooms. It's true that freestanding tubs of the bateau and roll top varieties can be costly, but Old Fashioned Bathrooms offer a range of high-quality tubs at exceptional prices.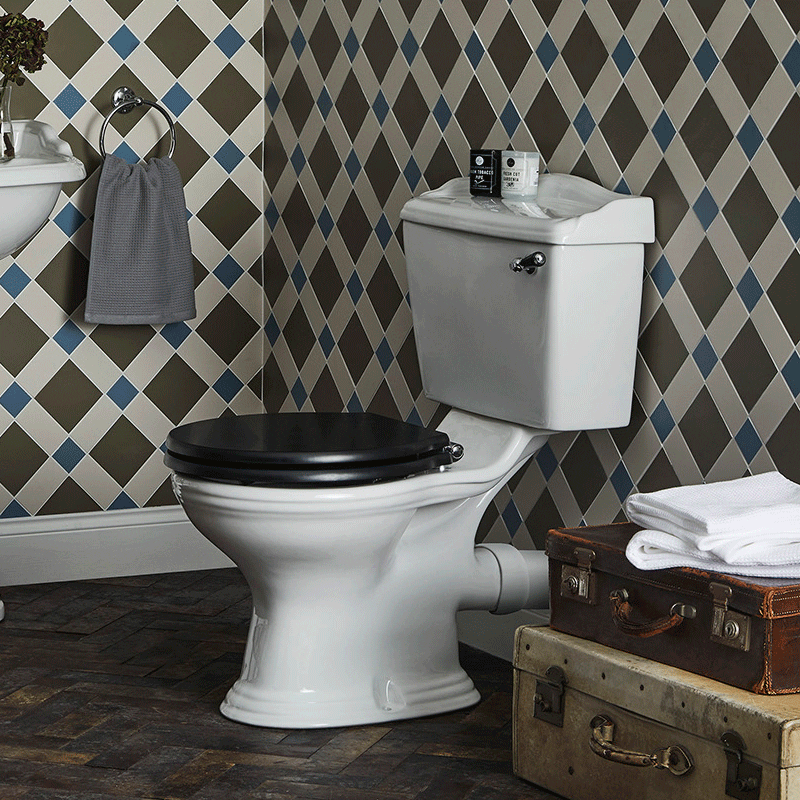 Traditional Toilets
To further the traditional bathroom theme, you might want an old fashioned toilet. These come in several popular varieties which work well alongside different types of bathroom furniture and in different spaces.
For example, the high-level toilet with a pull chain can prove to be a focal point of its own, especially when combined with a throne toilet seat. Other popular alternatives include close coupled and low-level varieties of toilets.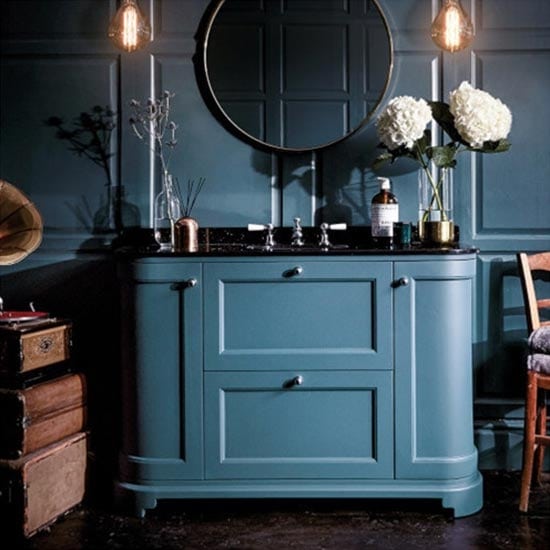 Traditional Bathroom Furniture
Character and the ability to blend with the overall theme of the bathroom are key elements to consider when you're looking at your traditional bathroom furniture options.
A combined sink and storage solution can be found if you match a traditional bathroom cabinet containing a built-in sink with a wall-hung vanity that affords more storage space without cluttering the floor space.
Traditional Showers
While modern showers tend to be as hidden as possible, old fashioned bathroom design makes a feature of its quality pipework. This can make the shower a focal point, so if you're looking for traditional bathroom ideas exposing pipework might be a good option.
That said, Old Fashioned Bathrooms also have a range of concealed shower options including showers trays and doors.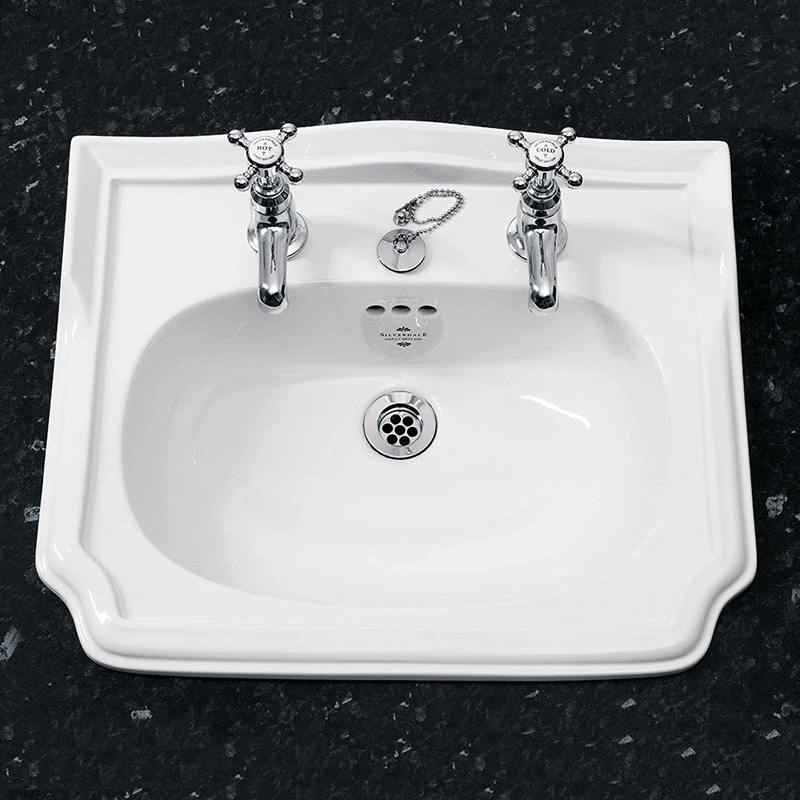 Traditional Basins & Sinks
For a smaller traditional style bathroom, the focal point around which the rest of the bathroom is developed could be the basin. This is particularly the case if you're designing a cloakroom to complement your main household bathroom.
Basin options include pedestal or bracket hung, along with the cabinet sinks discussed above which combine functionality with storage space.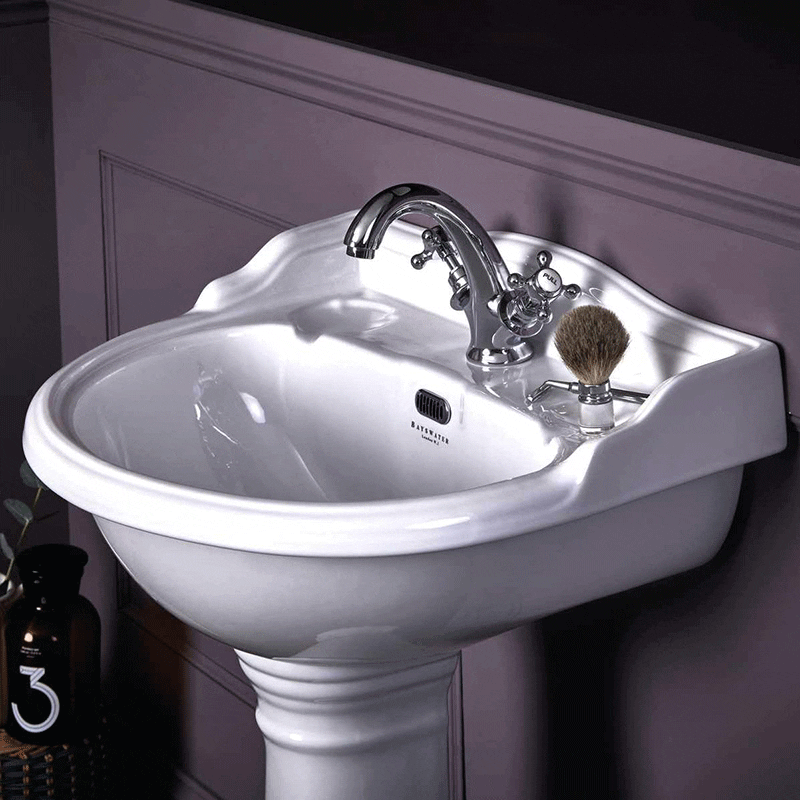 Traditional Bathroom Taps
Taps add the finishing touch to any old fashioned bathroom design and shouldn't be overlooked when designing your ideal traditional style bathroom.
There are various styles of traditional taps including wall-mounted, deck-mounted and spout options. To add that extra touch of luxury to your traditional design, floor mounted taps can complete a freestanding bathtub set-up.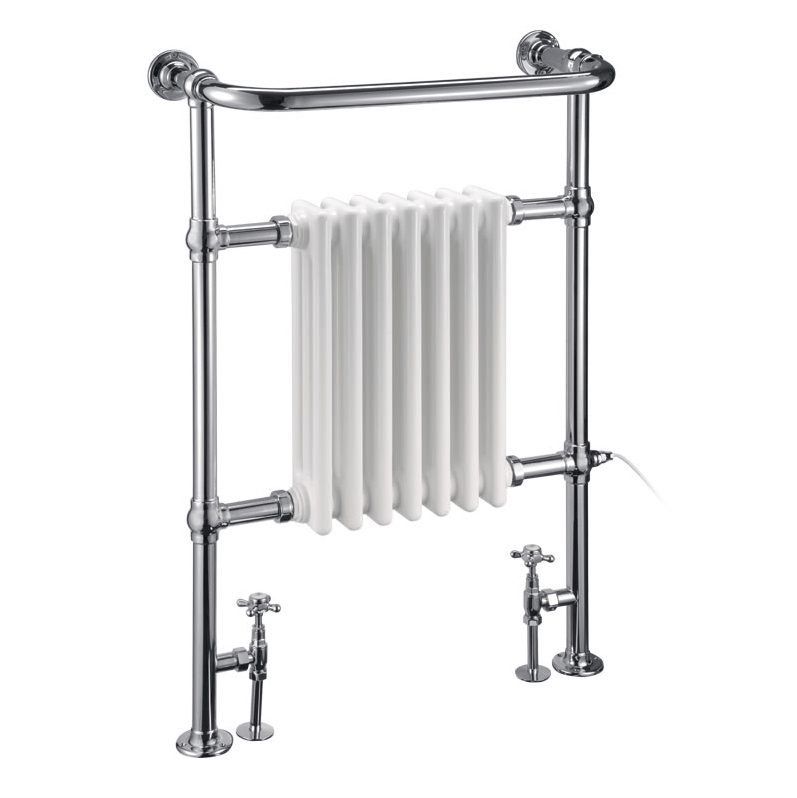 Traditional Radiators
The complex heating systems of modern homes mean that traditional bathroom radiators and towel warmers can be expensive, so this might be considered a luxury addition to your bathroom.
That said, Old Fashioned Bathrooms have a variety of radiators and rails, so check your options before you discount this feature entirely.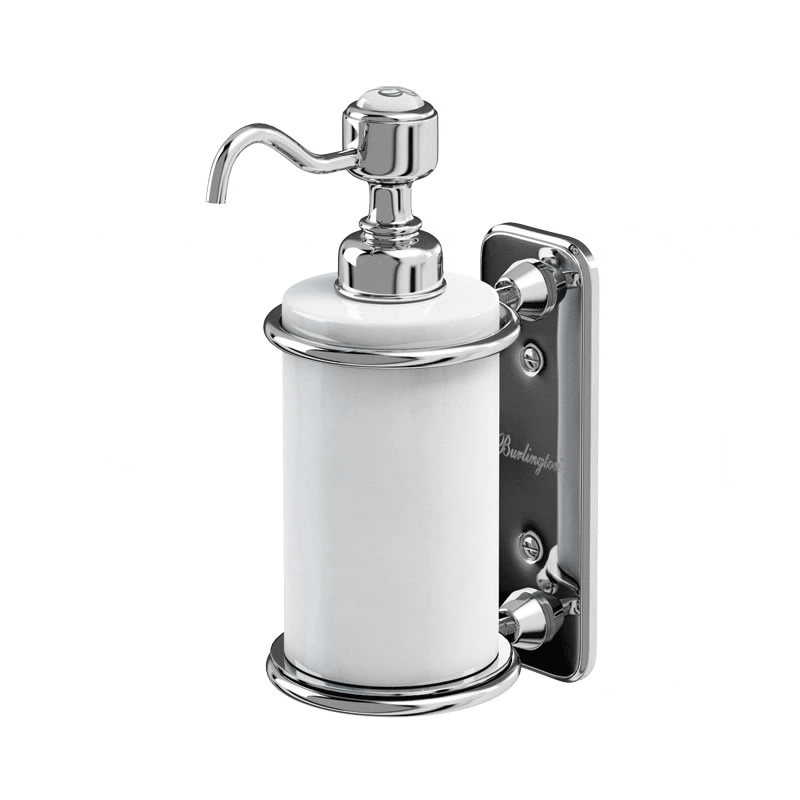 Traditional Accessories
The final pieces of magic when it comes to your traditional style bathroom include wall lights, sconces, mirrors, shelves, hooks, rails and toilet roll holders – all those little extras which can complete your bathroom look.
Don't neglect these finishing touches, especially if there are complementary pieces to match, for instance, your towel rail or bathroom furniture.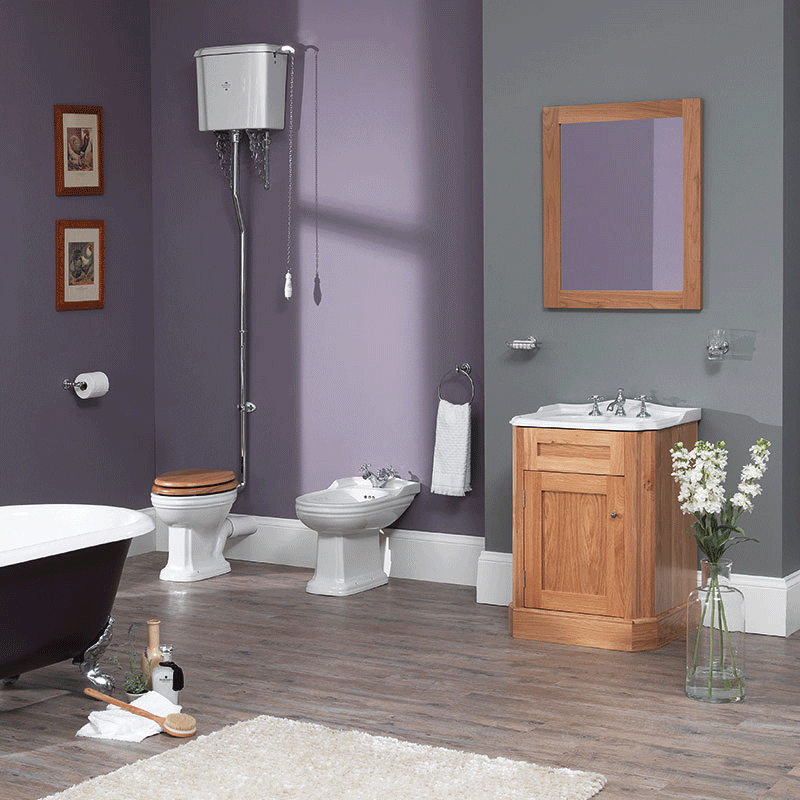 Traditional Bathroom Suites
Old Fashioned Bathrooms offer a wide selection of traditional suites which incorporate just about every iconic era.
Major benefits of this approach include saving you time by highlighting pieces which go together and ensuring that you don't purchase a sink that would look completely out of place next to the bath you've chosen.
Designing your perfect bathroom doesn't need to be a challenge. Many of our customers find it to be an enjoyable experience – even if they do sometimes find it difficult to choose between the exquisite designs we have on our site! Give us a call if you have any questions.
Designing On A Budget?
You might be thinking that designing a traditional bathroom will break the bank. It's certainly possible to spend a small fortune on this, but there are a few ways to bring costs down:
Create a statement focal point such as a freestanding bath and focus expenditure on that
Mixing contemporary fixtures and fittings with old fashioned items is fine if the contemporary items don't overshadow the overall effect
Get creative with the colour scheme to design a bathroom that is aesthetically pleasing without the hefty price tag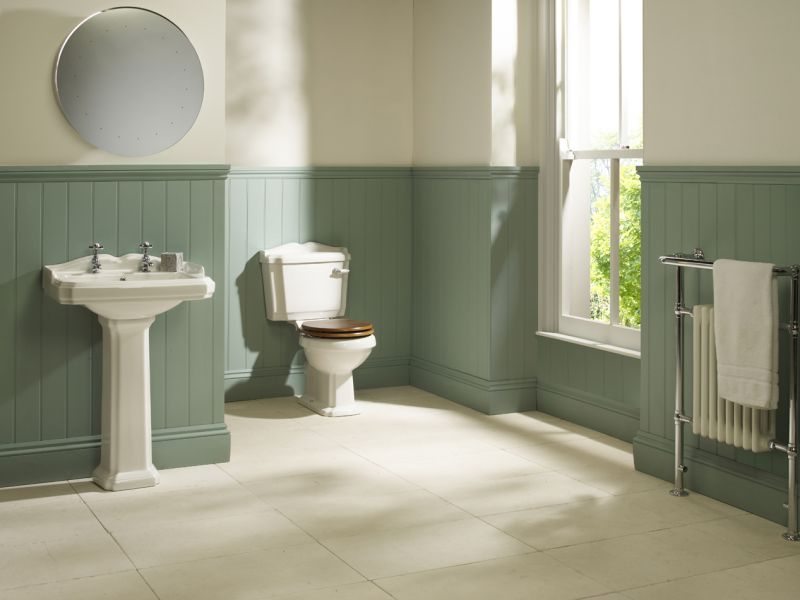 Did you know?
We offer an extensive range of traditional bathroom suites from just about every iconic era you can think of!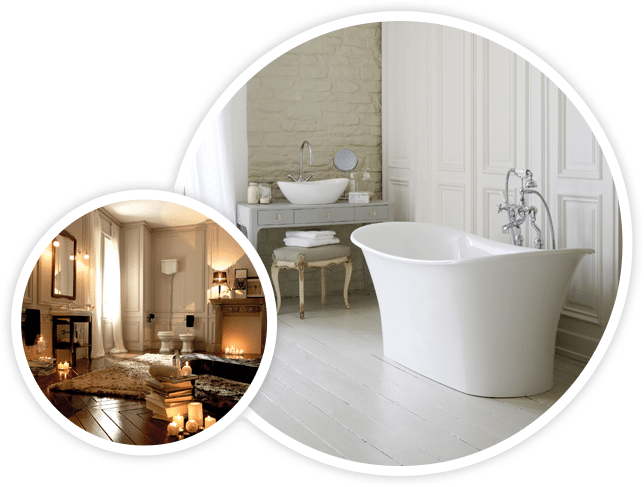 Traditional Bathroom Experts
Traditional bathroom design is here to stay! Whether you are looking to upgrade your out of date bathroom or trying to create a traditional bathroom in a period house, we have a wide range of products across popular period styles including Edwardian, Georgian and Victorian bathroom suites.
Manufactured to the highest standards, our products are built to last – we're so sure of this, some products have a 25-year warranty guarantee! Drop into our showroom or give us a call for more info – we can help you create a traditional bathroom design to be proud of!